College of Nursing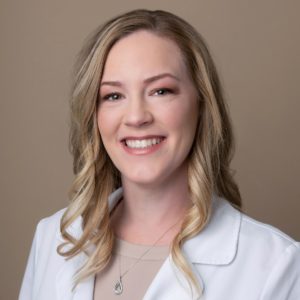 Shiloh Williams '20
PhD in Nursing
Shiloh Williams, nursing community liaison at San Diego State University (SDSU)–Imperial Valley and director of research at El Centro Regional Medical Center, received a $50,000 grant for a health literacy pilot project from San Diego State University via funding from the National Institutes of Health.
The project, led by Williams, will focus on examining and assessing patient education materials and the health literacy levels of a rural California border population.
Through this study, Williams will build on the research she conducted as part of her doctoral dissertation while at Walden, with the goal of learning how healthcare providers recognize a patient's lower level of health literacy. "We don't do a good job detecting that," Williams says. "We tend to overestimate our patients' ability."
Low health literacy is associated poorer health outcomes and increased hospitalizations, and Williams says future studies will help determine what work is needed to raise health literacy and identify resources and tools to ensure materials are culturally competent and meet the needs of the community.
John Voight '17, '13
Doctor of Nursing Practice (DNP)
Master of Science in Nursing (MSN)
John Voight was named chief nursing officer for Eastern Idaho Regional Medical Center (EIRMC) in May 2021. He has more than 20 years of experience in healthcare leadership, and in his new role, he oversees clinical nursing operations throughout EIRMC.