"My Walden education is pushing
me into my purpose."
"I used to feel broken," says Frances Bailey '20. "Now, I know that I was never broken. I was blessed. And I'm proud I have the opportunity to bless others."  
Nearly 10 years ago, Bailey found the strength to leave an abusive marriage, but her decision to walk away wasn't without complications. It also meant dropping out of college and falling into a cycle of depression and anxiety. 
"Leaving my abusive marriage meant I lost the financial support to continue my education. But if I didn't leave, and he killed me, I wouldn't be there for my daughter," she says. "I just wanted me and my daughter to feel safe."
But Bailey found the strength and motivation to find a path forward—and finish her degree. After earning her BS in Criminal Justice from Walden, she decided to continue her education with the university. She is currently earning her Master of Public Administration (MPA) to broaden her skills and strengthen her ability to help more people. 
As a welfare fraud investigator for the Accomack County (Virginia) Department of Social Services, one of her responsibilities is talking with welfare recipients about their situations. Often, especially when working with women, she feels a personal connection with their struggles, particularly with those who are experiencing domestic abuse. 
In response to the stories she regularly hears, Bailey founded Red Door Empowerment, an organization that works to "educate, equip, and empower" people facing difficult life circumstances. Bailey and a team of volunteers offer workshops on a variety of topics, including credit restoration, self-care, and addiction. 
Support groups—now being held virtually due to the COVID-19 pandemic—help connect people with resources to manage depression and anxiety. The organization also offers the "Yes You Will Finish" scholarship to help women who are at risk of dropping out of college because of a life crisis—that difficult decision Bailey once had to make herself.
"It was time to take back some of the things I had lost," she says. "I started to try to pick up those family values that were engraved in my heart and enrolled back in school to get my degree."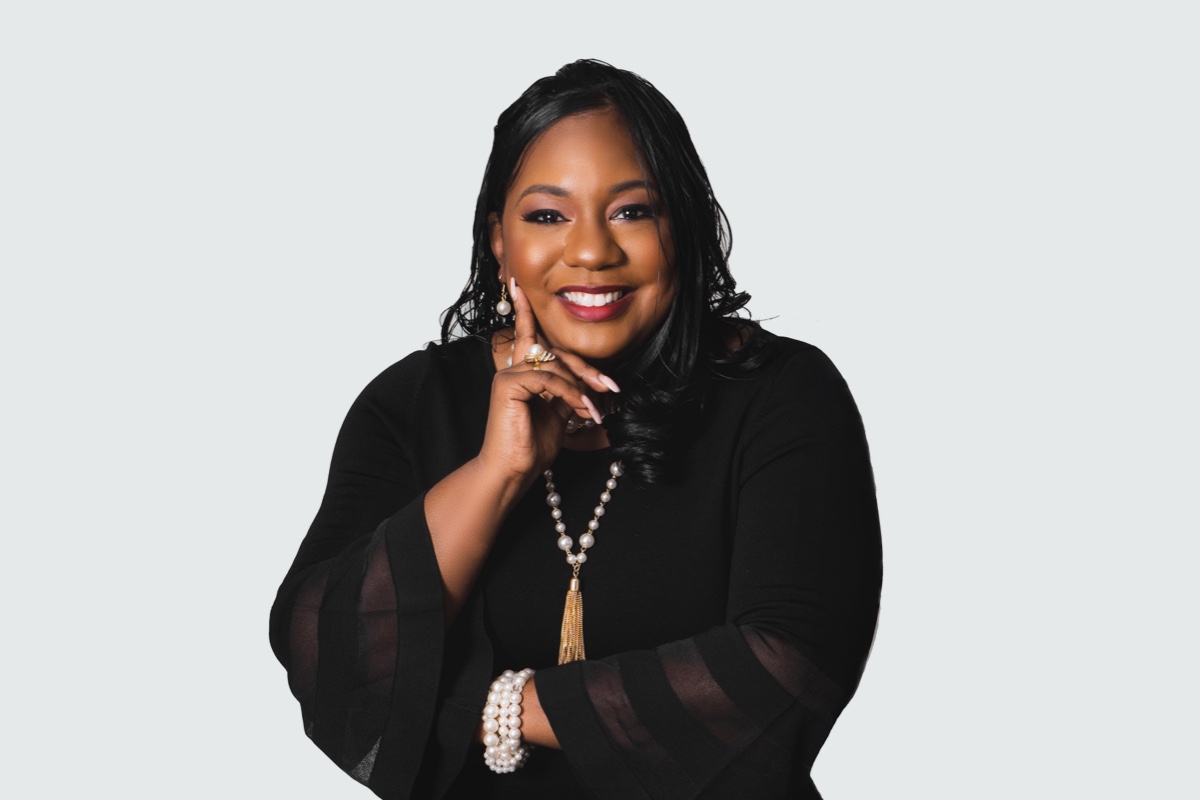 The Chance to Make a Lasting Impact
For a community outreach project, Red Door Empowerment distributed Christmas "Baskets of Hope and Love" to mothers in a local domestic violence center. 
"Most people think about the children in those situations—and of course you want the kids to be thought about. But as a mom, having something or someone to say, 'You're appreciated' or 'I'm thinking about you' on Christmas Day would have meant so much," Bailey says. 
The Christmas basket effort was part of a project she completed to earn an executive leadership certification through the National Society of Leadership and Success, an organization she joined while earning her bachelor's degree. For Bailey, her Walden classes were "the perfect blueprint" to prepare her for a leadership role, offering coursework and training she now regularly applies in her work. 
"Walden has been an awesome guide and has pushed me into what I wanted to do," she says. "I'm grateful that I took the chance to go back to school. I thought I was going back to get an education, but in reality, it was pushing me into my purpose—helping others."
"I feel that my purpose is to help women who were once like I was," she says. "I will continue teaching women and providing them resources and strategies on how to walk out of the things that once held me hostage."